Real potatoes, fresh all-natural ingredients, rolled by hand and baked just right. That's Countryside Lefse, and you can have it in your hands tomorrow or the next day! Yes, we ship year-round, and it's never been easier to get delicious lefse delivered right to your door.
Use our easy, convenient online order form and you'll be lefse-klining in no time!
Please Note:
There are six servings of lefse to each 6oz package. Each piece of lefse measures 18-20" in diameter.

Our lefse can be ordered in 12 packages (1/2 case) or in 24 packages (full case). SHIPPING INCLUDED in all prices!
I would like: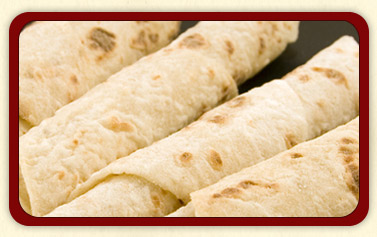 Our lefse can be ordered in 12 packages (half case) or 24 packages (full case).
AK, CA, FL, and TX are shipped
3-Day Air or 2-Day Air
All Other States:
Ground shipping is available to all other states, ex
Hawaii - Please call to place your order.
3-Day and 2-Day Air can also be chosen in the checkout process.
Ground Shipping:
12 Package case: $48.00
24 Package case: $76.00
ALL OTHER STATES*

3-Day Air:


12 Pkg. case: $59.00
24 Pkg. case: $98.00

* 3-Day Air shipped on Mondays and Tuesdays.
* 2-Day Air shipped on Mondays, Tuesdays and Wednesdays.

Do you have any questions or comments for us? If so don't hesitate to contact us. We are more than happy to help you. Call us at
1-800-584-6789
or use our contact page.

CONTACT US


You did it again! Awesome lefse and delivered as promised. I've shared this with many people and all agree - good - even the UPS man had good things to say. Keep on - keeping on.

- Janet Hooland